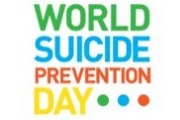 Suicide prevention

World Suicide Prevention Day is held each year on 10 September to call public attention to one of the world's largest causes of premature and unnecessary death – suicide.

There is no need to struggle on your own. There are services available to support you and your family. These include, but are not limited to:

- For immediate assistance when life may be in danger, call 000.

- Free and confidential counselling and support immediately through the Veterans and Veterans Families Counselling Service (VVCS) 24 hours a day, 7 days a week by calling 1800 011 046.

- The Suicide Call Back Service is a 24-hour, nationwide service that provides telephone and online counselling to people who are suicidal or caring for someone who is. Call 1300 659 467.

- Free treatment for all mental health conditions – whatever the cause – is available to anyone who has served at least one day in the full-time ADF by contacting DVA on 133 254 or 1800 555 254 for regional callers, or by emailing nlhc@dva.gov.au.

- DVA also provides suicide awareness training through Operation Life. The Operation Life website helps people understand the warning signs of suicide and provides information and resources to help keep the reader and others safe from suicide.

- Information about Operation Life suicide awareness workshops is available on the VVCS website or by calling 1800 011 046.
If you or someone you know is struggling, please seek help immediately.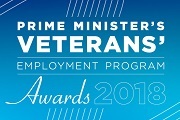 Veterans' Employment Awards launched

A new national awards program has been established as part of the Prime Minister's Veterans' Employment Program.

The Prime Minister's Veterans' Employment Awards will recognise the achievements of Australian businesses and other organisations in supporting veterans and employing spouses of serving Australian Defence Force members, as well as veterans who are making a significant contribution to their workplace.

The Prime Minister's Veterans' Employment Program aims to raise awareness among employers of the unique skills and experience that veterans have to offer the civilian workforce.

Veterans gain an extensive range of skills and attributes through their military service and training that makes them valuable employees for businesses across a range of industries.

The categories for the awards include:
- Leadership in Recruitment of Veterans
- Veteran Employee of the Year
- Veterans' Employer of the Year – Large Business
- Veterans' Employer of the Year – Small to Medium-Sized Business
- Veterans' Employer of the Year – Public Sector Organisation
- Excellence in Supporting Veterans' Employment
- Excellence in Supporting Spouse Employment
- Outstanding Contribution by an Individual to Veterans' Employment
- Outstanding Contribution by an Organisation to Veterans' Employment

Nominations for the Prime Minister's Veterans' Employment Awards are open until 22 December 2017 and can be submitted at www.veteransemployment.gov.au.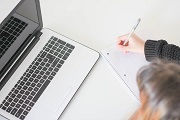 Applications for Long Tan Bursary now open

Applications for the Long Tan Bursary scheme are now open to eligible children of Vietnam veterans.

The bursary helps students to meet the cost of their post-secondary education. Each year, bursaries of up to $12,000 over three years are awarded to successful applicants from each state and territory.

To be eligible to apply for a bursary, a person must:

- be the child of an Australian veteran who served in the Vietnam war during the period
31 July 1962 to 30 April 1975

- have Australian residency status

- be planning to enrol in post-secondary education in Australia at an Australian University or TAFE equivalent

- be studying or planning to study full-time online or face-to-face.

The scheme is administered by the Australian Veterans' Children Assistance Trust on behalf of DVA.

Applications close on 31 October 2017.

For further information, please visit the DVA website Long Tan Bursary page or contact the AVCAT on 02 9213 7999 or email avcat@dva.gov.au.